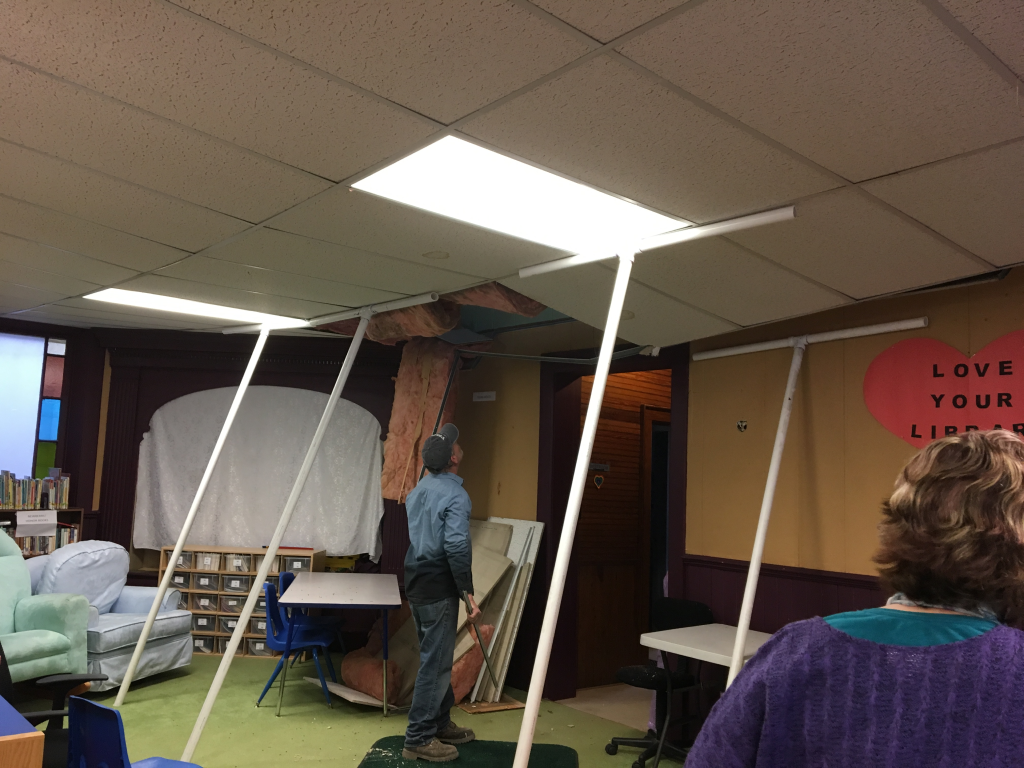 If you haven't heard the news, Ripley Library will be closed for the next couple of weeks. The ceiling, which was scheduled to be taken down in the fall for renovations, decided to jump start the procedure by coming down on it's own.
This situation could be potentially dangerous to our patrons so we must close to ensure the safety of the community. Check this site frequently for any changes on the status of the project. To be determined, some clubs may be able to meet in our community room throughout the construction process.
Please check this webpage and the bookworm for any updated news.