Want to make a difference in the community and enjoy a great night of music?
Join us at Quincy Cellars on Saturday May 11th from 7-10 PM for an evening of Music, Fun, and Food!
The recent collapse of the Library ceiling has hastened the commencement of planned renovations. All the funds from your ticket purchases will benefit the Ripley Library Building Fund and assist the Library with funding for this unexpected challenge to the scheduled renovations.
Tickets are $25.00, call 716-736-3913 to reserve yours today!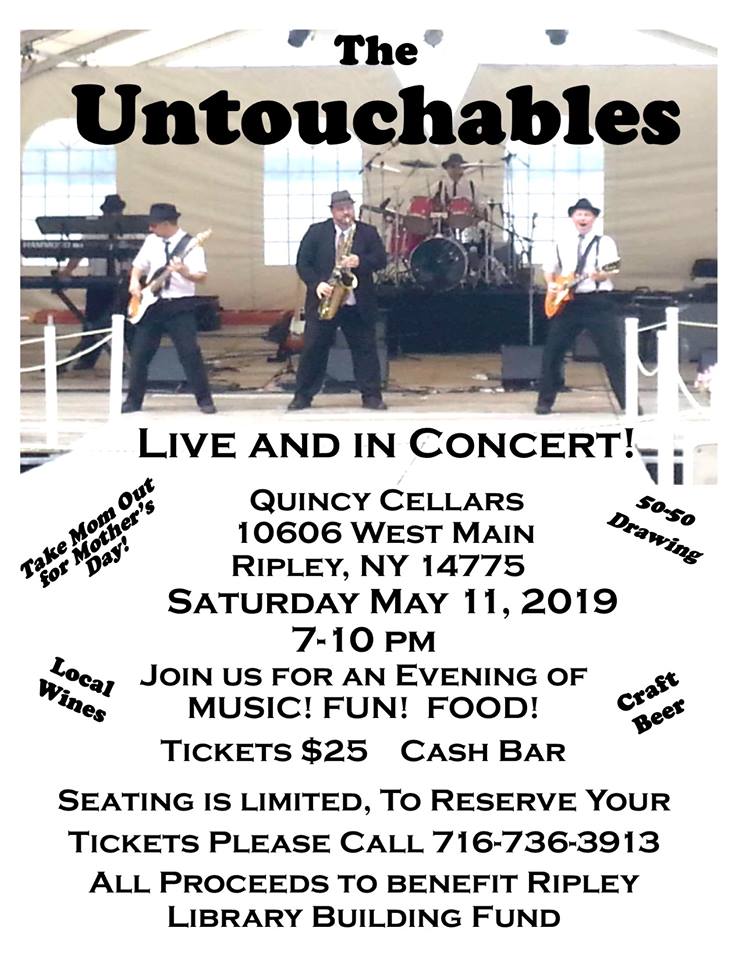 The Untouchables at Quincy Cellars "Live and In Concert"