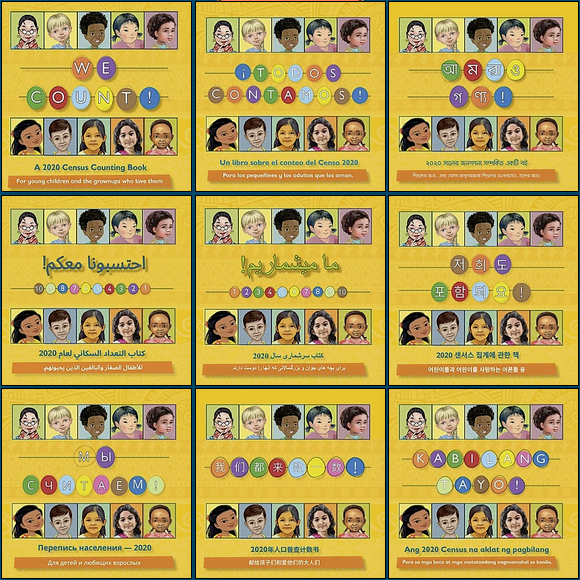 We Count!
The We Count! book is a colorful counting read-aloud book that children learn how to count, and adults learn why and how to ensure each one of us is counted in the 2020 census.
This free ebook is available in fifteen languages to read online or downloadable as a .pdf at https://www.wecountkids.org/ebooks
Upcoming Events
There are no upcoming events.
Search the Catalog